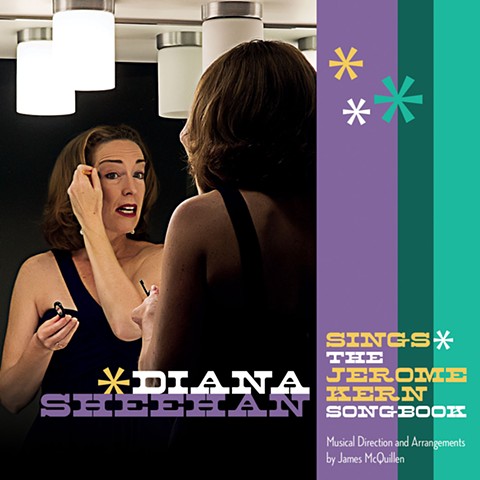 Diana Sheehan is an award-winning actor and singer who relocated from New York to Dallas in the fall of 2008. Since arriving in Dallas, she has been the recipient of the DFW Critics Forum Award, the Column Award and the "Best of Loop" from the Out of the Loop Fringe Festival. She has appeared at the WaterTower Theatre, The Dallas Theatre Center,Uptown Players and Casa Manana in such shows as: Full Gallop, Vanya&Sonia&Masha&Spike, Grey Gardens and Master Class.
Her latest show, Liner Notes:A Life in Song premieres on April 18th at 8PM at the Sammons Center for the Arts. For tickets and more information: sammonsartcenter.org
Diana Sheehan Sings: The Jerome Kern Songbook was named "Best of Loop 2016" at the Out of the Loop Fringe Festival. The show was also produced at the Winspear Opera House by the AT&T Performing Arts Center as a companion piece to the Dallas Opera's production of Showboat. Diana's CD release was celebrated at Sammon's Cabaret.
Her critically acclaimed CDs,The Jerome Kern Songbook and Nobody's Hart: the Lyrics of Lorenz Hart, are now available at:
cdbaby.com
For photos, songs and video, click on portfolio.
For reviews see links.
For cabaret booking information, please contact via email:
info@dianasheehan.com